Advancing The Common Good in the Yampa Valley
United Way of the Yampa Valley (UWYV) creates solutions that advance the common good in Northwest Colorado. We're improving education, strengthening financial stability, and making our community healthier. Our community-led solutions focus on four goals to make the greatest impact in our community: giving children a strong start through early childhood education, providing youth a safe, healthy and nurturing environment to promote successful youth, improving the financial stability of all Northwest Colorado Citizens, and promoting access to mental health and crisis services. We mobilize change by funding local nonprofits through grants, encourage ideas and connection through partnerships, and foster initiatives that directly support UWYV's values in the community through our programs.
UWYV is the leader in health and human services. We are a community builder, leader, unifier, and champion.
OUR VISION
We envision a county where all individuals and families achieve their human potential through access to education, opportunities to improve financial stability, and support to lead healthy lives.
OUR MISSION
Our mission is to unite people, ideas, and resources to advance the common good in education, financial stability, and health.
The Team That Makes It Possible
Our Board of Directors
We are governed by a Board of Directors, whose responsibilities include: reviewing and guiding organizational direction, ensuring effective management and financial stewardship, representing UWYV in the community, bringing the community's voice to our decision-making, and maintaining the community's trust in the organization.
Ciara Bartholomew
Finance/Business Manager, South Routt School District
Andrew Czysz
Director of Operations at Alpine Insurance Brokers
Jim Feree
Previous Craig City Manager 
Chick Corrado
One of the founders of Applied Physical Sciences
Cuyler Meade
Director of Communications and Grants at the Moffat County School District
Anamaria Flores
Yampa Valley Bank Operations Officer
Leslie Gibson
Sales & Marketing Special Projects Supervisor, Steamboat Ski & Resort Corporation
Olivia Goldsworthy
Consulting Professional Almora Advisors
Nate Browning
Tri-States Corporate Chemistry Manager
Carrie Helmcamp
14th Judicial District Family Court Facilitator for Routt and Moffat counties
Dave Kinnear
Community Member
David Lundeen
Community Member
Debra Sauermann
Community Member
Alan M. Sidman
Community Member
Maggie Taylor
Director of Youth and Connectional Ministry, Heart of Steamboat
Marci Valicenti
Broker Associate | Partner, The Group Real Estate
Lynn F. Zinn
Co-Chair Women United
Ashly Shipman
Tri-State Human Resources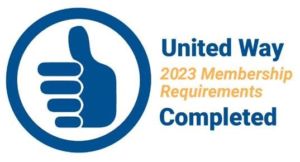 Annually, all United Ways certify their adherence to standards that include comprehensive requirements for financial reporting, governance, ethics, diversity and operations.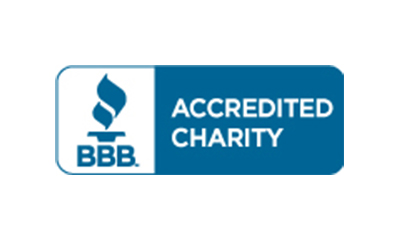 A BBB accredited charity is an organization that meets all 20 of the BBB Standards for Charity Accountability based on a review of information and materials provided by the organization.

GuideStar Seals of Transparency indicate that a nonprofit has provided key information to its GuideStar profile. This recognition shows commitment to transparency. By providing up-to-date information, we allow potential donors to make educated decisions.