Join us for Women United's Sip & Paint Fundraiser!
Our second annual Women United Sip and Paint Fundraiser was a huge success! A fun night for all… and such beautiful art!
We want to thank our attendees (budding artists, all!), volunteers (including our wonderful professional artists), and the Bud Werner Memorial Library. In addition, we want to thank our event sponsors who helped cover our up-front expenses:
Sherwin Williams
CJ and Nancy Mucklow
Colorado Event Rentals
You helped us raise nearly $10,000 to support Women United programs, especially our upcoming online Community Baby Shower which will run from late February through mid-March. Details will be on Routt County United Way's website soon!
Each ticket sold at the Sip and Paint qualifies for a $100 tax deduction and provides a one-year Women United Membership. Please contact the Co-chairs of the Membership Committee: Diane Muntean at diane@munteanleadershipgroup.com or Amy Jenkins at amyjenkinswyo@gmail.com to learn more about membership benefits. We are thrilled to have new members bring their skills, talents, and inspiration to Women United.
Thank you again to everyone for your contributions and support.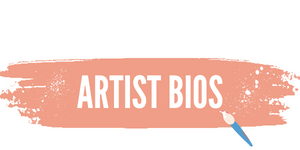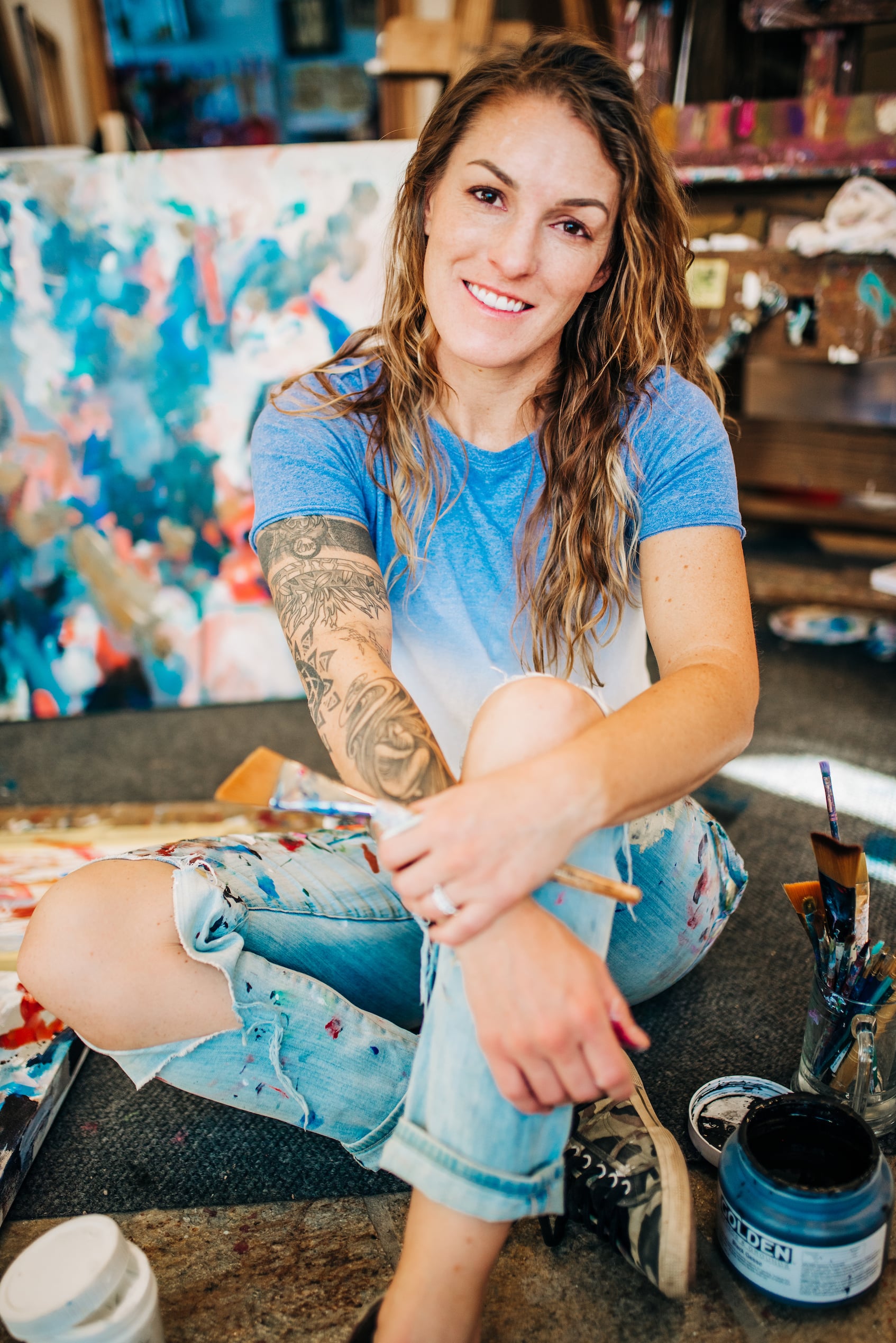 Born and raised in Steamboat Springs, CO., Missy and her husband Scott have chosen to continue to make this valley their home. They have a blended family of four children and many pets. Life is in constant flux; some days are lost in motherhood, while others pass by under paint palettes and brushstrokes.
Missy works primarily in acrylic and mixed media. Her layered style pays reverence to the journey of life, while her gestural mark making and bold colors are meant to uncover the contents of your heart and provide comfort in the wandering.
She is looking forward to participating in United Way's Paint and Sip Fundraiser because it provides the opportunity for her to connect with new people and to share her creativity with an organization of which she supports. Although Missy enjoys the solitude of being an artist, she truly loves having meaningful conversations and encouraging others to find a personal way to express themselves.
Contact: mgborden@gmail.com
Website: www.missyborden.com
Instagram: @missybordenart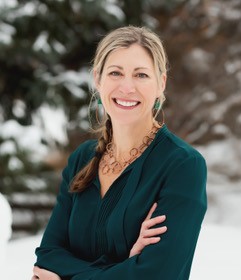 Jennifer is a glass artist in Steamboat Springs, Colorado. She lived in the Midwest before moving to Colorado in 2007. She is often told her work evokes joy. She shares her vision of colors and landscapes and embraces her relationship with nature in her artwork that can be enjoyed by those who view it.
Jennifer has always been an artist, experimenting with different mediums but realized she was drawn to more tactile mediums of pottery and eventually glass. Once Jennifer started working with glass she didn't turn back, although she often draws on her experiences with the other mediums while creating her glassworks. She has worked with some of of the great glass masters including Narcissus Quagliata and the late Roger Thomas. Jennifer's work has been featured on the cover of Art Guides and included as features in magazine and news publications. She was commissioned by Sotheby's for a poster design and most recently, her work was shown at the Yosemite Valley Museum in Yosemite National Park. Her work has won awards and Jennifer was also given "Outstanding Achievement in the Arts" award by the Steamboat Springs Arts Council. Jennifer's work is represented locally at Pine Moon Fine Art, The Steamboat Art Museum store, and Freshie's as we all as other galleries and museums, restaurants and healthcare facilities and public buildings and is held in private collections across the country and overseas.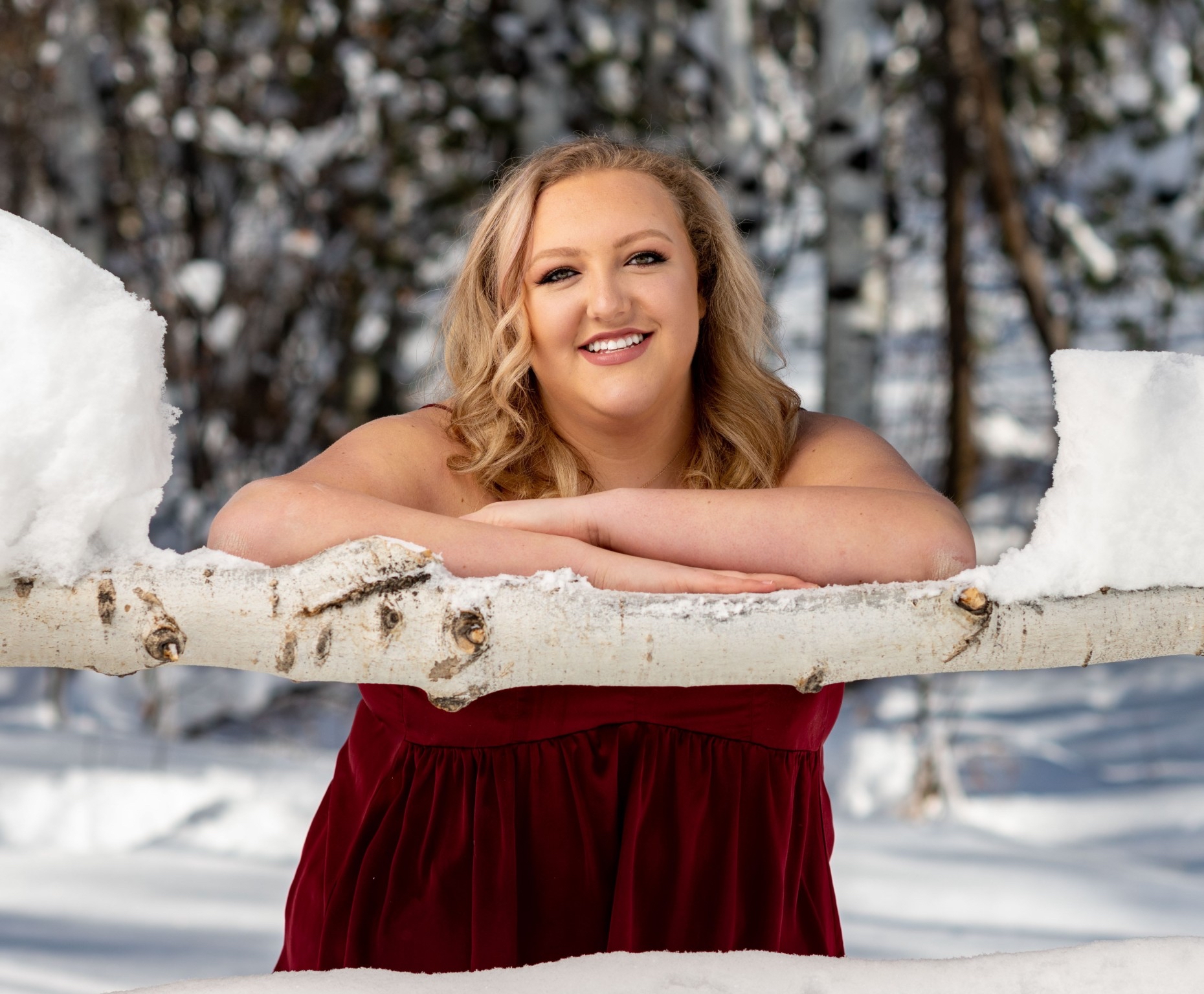 Simone White is a Colorado based artist aiming to portray the colorful moments in life and to recognize the beauty of her surroundings. Growing up in ski towns in Colorado has given her a rich experience in outdoor exploration. She can be found hiking up Colorado's 14ers with a paintbrush in one hand and paints in the other. Working with watercolor, acrylics, and India ink is where she feels most comfortable but Simone has experimented with practically every medium. Her art is often bright and colorful, using repetition to create movement. A common theme in her work is black line, added to give subjects contrast and rhythm. Her goal is to inspire those around her to think creatively every day.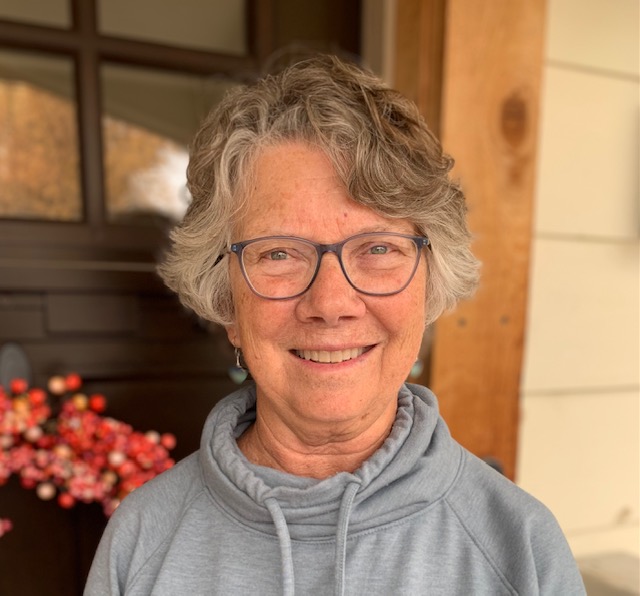 Cindy Wither has lived in Steamboat since 1977 when married John and started the art department at Whiteman School. Before that she taught art at Woodriver High School in the Sun Valley area and fiber arts at Boise State University and pottery at the Sun Valley Art Center. Cindy and John moved their family, Jason and Allison, to Berlin, Germany in 1993 where Cindy taught art at the John F Kennedy School until 2001. At that point she and John moved to Zambia where she taught art in Lusaka at the American International School until 2003. After moving back into their house in Steamboat Cindy taught art at Sorroco, in Oak Creek.
Cindy started her own interests in art in pottery, then dabbled in jewelry, and worked on at masters in Fiber Arts. She was a weaver for many years enjoying both teaching and producing fiber arts. Eventually Cindy started painting and has enjoyed producing watercolors for many years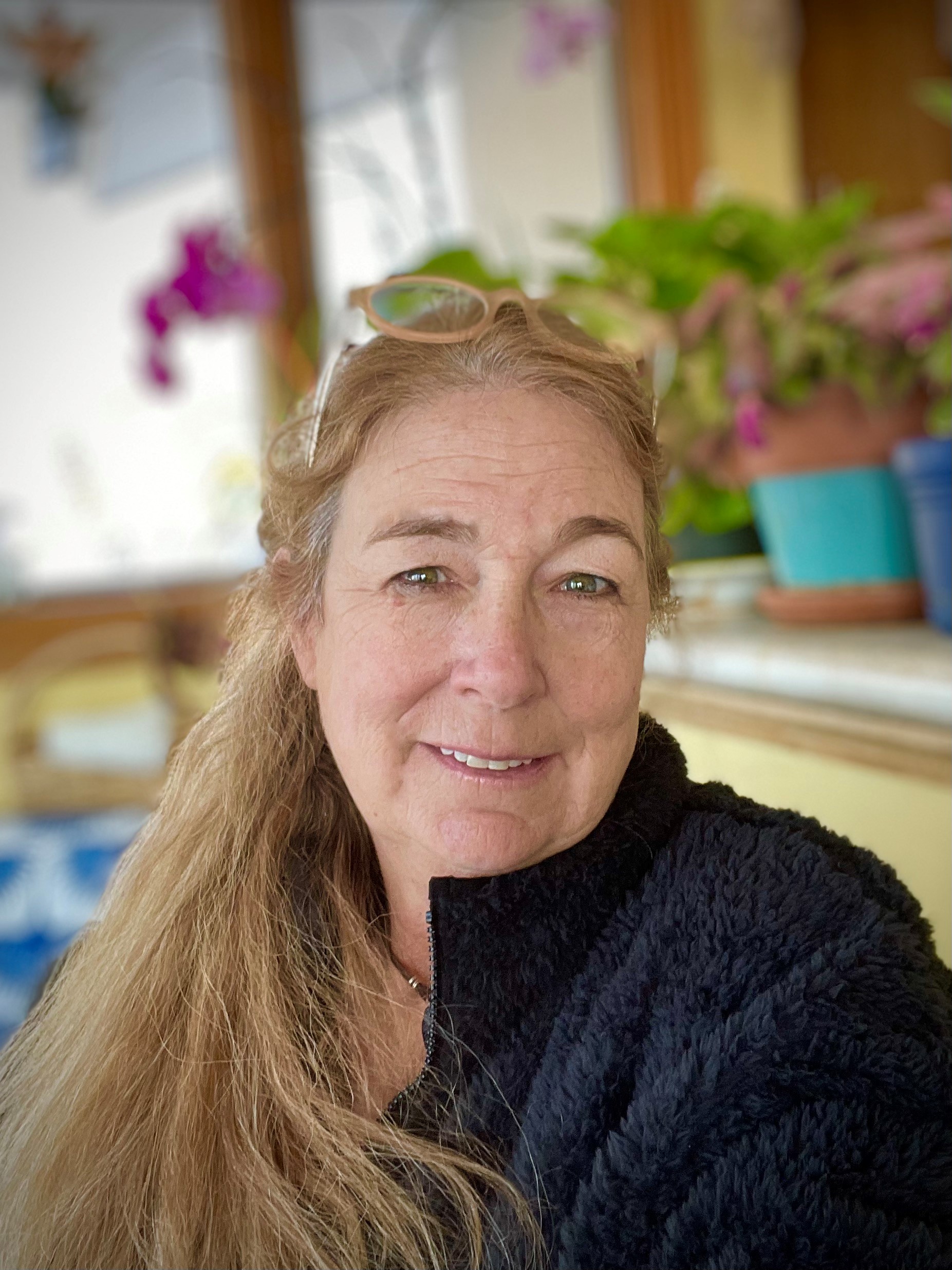 Dancy studied faux finishing and mural painting at the Day Studio in San Francisco, after receiving a degree from the University of Colorado in 1986.  She went on to work for architects, designers, interior decorators and numerous private clients throughout Colorado until the late 90's.   All the while she was taking as many plein air workshops, private classes and seminars as she could fit in.  She attended seminars taught by John Encinias, Kim Mackey, Steve Elliot, Jean Perry, Kevin McPherson, Quang Ho and Kang Cho, and she attended the annual seminars by the prestigious Plein Air Painters of America.  She has been influenced most by Jean Perry, Stan Sampson, Linda Tippets and Kevin McPherson from that group. She also attended the Art Students League of Denver where she attended Doug Dawson's plein air painting class.  Her background in faux finishing has translated to her smaller paintings, as she employs the layering of color and glazing in her paintings.   While she is still as interested in painting grand vistas as she did when she was a mural painter, the challenge is for that grandness to translate in a smaller scale in her fine art.   She is equally inspired by the venture of a small plein air study as she is by the undertaking of larger paintings in her studio.
Her work has been exhibited and sold at a number of private shows in Denver, the Pirate Gallery, Red Contemporary Gallery, the Art Depot in Steamboat Springs, The Sheridan Artists' Guild, the Steamboat Art Museum, the Artists' Gallery of Steamboat/Circle 7 Fine Art, and at various art fairs.  Her work has been published in the Rocky Mountain News, The Steamboat Pilot and Today, Colorado Expressions Magazine and Steamboat Home Magazine. She was a founder, co-owner and curator of the Artists' Gallery of Steamboat/Circle 7 Fine Art. Currently, Dancy is the Grant Writer and one of the Exhibits Coordinators at the Stetamboat Art Museum, where she is surrounded and inspired by masterful art every day.
Dancy considers her two young sons to be her first masterpieces and her family the greatest reason to keep learning and striving as a painter.
Her work can be seen on her personal website, www.dancygouldstjohn.com.